How to compare pressure washers and what makes Kranzle special.
There are a few basic questions you should ask yourself before buying any new pressure washer.
Only Kranzle offer a 2 year warranty and a 10 year valve casing guarantee, find out how...

Kranzle products are made to a quality, not to a price. Unlike mass produced machines, Kranzles' are made with pride and individually tested prior to leaving the factory.
We suggest evaluating different makes and models finding out what other people suggest, recommend and their experiences, look deeper than simply MAX pressure and price.
These factors alone give no indication of value for money.
If you want a machine that will give good service for more than just a short time consider carefully the things that matter.
What should I look for in a pressure washer?
* good quality pump head
- Every Kranzle has a special forged brass pump head.

Avoid plastic, metal-plated plastic, and aluminium pumps; these are not built to last.
* water flow / output
- For best results PSI needs the support of at least 10 litres per minute flow.
A lower water flow can reduce the power by more than 50% (to calculate, try: 'BAR' x 'litres/Minute' then divide by 100)
- 7 litres flow rate is still plenty of cleaning power for most tasks, the only benefit is that less water is consumed.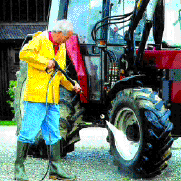 * guarantee length, and permitted usage
- Every Kranzle comes with 2 years domestic warranty as standard.
- Commercial users are provided with 12 months warranty as standard; extended another 12 months if an annual inspection is carried out by an Approved Service Centre.

Always check that the guarantee adequately covers your usage, and whether your pressure washer could be considered as having had some commercial use.

Check that there are no conditions you must continue to meet attached, for instance it is reported that one manufacturer invalidates warranty if you do not exclusively use their own branded de-calcifying chemicals. It is not that they want you to protect your machine, if that was the case it would be designed not to need de-calcifying chemicals, or that if you add de-calcifier you may decide which brand to use... Adding the expense of fitting a small computer chip to each bottle, and the extra components of your pressure washer to monitor you adds extra cost, and un-expected on-going extra operating costs.
* good quality plungers (pistons)
- Kranzle make our own shatter-proof ceramic coated plungers (pistons) to very high standards with very long life expectancy.
Kranzle plungers are machined from stainless steel, heat treated, and then shot blasted.
During plasma temperatures and at high pressure a ceramic coating is applied.
They are finally ground and polished to give an ultra smooth, low friction surface which is permanent and won't chip, crack or wear out.
We invite you to see the different stages of the processes we use to perfect our plungers on facebook where we have some excellent photo galleries. Click here
Avoid plungers (pistons) that have a ceramic 'sleeve' or 'painted' with ceramic - the properties of the ceramic are mostly lost using this style of cheapened production processes.
* pumps with adequate seals and leakage protection
- Every Kranzle is built with a drainage chamber that has an air-gap between the water seals and oil seals, this ensures that there is no posibility of mixing oil and water causing contamination issues.

- Extra protection by Kranzle includes a leakage-return system, if worn seals are not replaced and allow water past them into the drainage chamber, the pump will suck any water in the drainage chamber back into the pump where it belongs with the plungers next stroke. The K 1152 TST, and since the beginning of 2013 every portable or power-pack Kranzle has this extra protection previously reserved for our industrial series.
- Kranzle source and use only the best materials to make our seals. Kranzle are the only manufacturer to offer dry-run protection.

Most pressure washers are destroyed if you accidentally fail to connect a water supply, your Kranzle will be safe because of the genuine Kranzle parts.
Most non-Kranzle pumps do not have an air gap between seals and no drainage possibilities between the high pressure water seals and the oil seals, this results with the oil and water being able to contaminate each other and causes emulsification worries.
* machines that can be serviced and repaired if needed, and are fully backed-up and supported
- Kranzle use many common items between our different series, we make the parts - and we know that they are good quality parts; so whether your machine is a day old and it fell off the 3rd floor roof you were using it on, or it's the pressure washer bequeathed to you that was built more than thirty years ago.. the parts are stocked in the UK, with next day delivery offered to your nearest Approved Servicing Centre if they do not have the parts in stock already.
- Kranzle Approved Service Centres can be found nationwide, with full UK coverage our fully trained engineers will be happy to discuss thoroughly with you any questions or queries you may have whether looking to buy, with help and tips of use, and also with servicing and repairs.

Rule of thumb appears to be that, if a pressure washer costs £350 or less, it is not possible to buy a replacement gun, lance nor hoses for it, and many parts are not available - so even if it should be an easy fix... and IF you can find someone that will repair it, the parts are now not available. Kranzle do not experience these problems, and these are not our opinions or comments, but a representation of what we regularly hear about many, similar, bad experiences suffered by people who have tried buying lots of different 'cheap' pressure washers in the past, before finally settling on getting a Kranzle.

Read below for more information on Kranzle Pressure Washers so that you can properly compare other makes against their specifications and performance.
Back to the top
What performance will I be getting?

The performance of your pressure washer, that is it's total power available for cleaning is a combination of:pressure AND flow.

A boy cycling along at 15mph hits a wall.
Apart from a few cuts and bruises to the poor lad, little damage is done to the wall.
A bus driving into that same wall at 15mph will knock it down. - Why?
... Because the weight of the object is just as important as it's speed.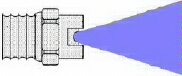 So similarly,
the total cleaning power of a pressure washer is a result of it's p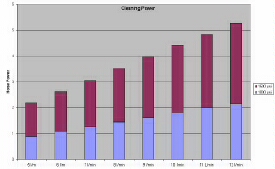 ressure and flow.

An output of 1500 psi with 10 litres of water a minute is more powerful than 1800 psi with 7 or 8 litres of water a minute. Because the water droplets in the spray are larger and heavier, you clean quicker and more effectively.

Lower flow rate is only an advantage when you are drawing water from a storage tank, and if this is the case buying a pressure washer where the motor runs at 1400 rpm is important. For example, many mobile car valetors, and detailers are very keen on the 7/122, as it only uses a little amount of water and power consumption is low - and still with plenty of power.

Kranzle operating pressure figures are realistic achievable pressures, other manufacturers regularly quote only the maximum pressure which is never the same as the true operating pressure available for you to use.
Kranzle show both operating and maximum ratings, if you look, you will see that this makes 10-15 Bar (145-220 PSI) difference of power that will not be usable, do not be fooled by this trick and learn to look out for it.

One other 'trick' other manufacturers employ to make you think that your pressure washer is more powerful than it is, is to supply you with a lance that has a kink in its design. A kink, or bend, in the lance will give more of a kick-back than when using a straight lance, this tactic naturally 'feels' as though it is more powerful. It feels like you have to fight to keep the lance down - where the reality is that you are only creating extra fatigue for yourself, and the pressure is no better for this.

Kranzle products are designed to be used for use over long periods of time and are all ergonomically designed with the operators comfort in mind.
Back to the top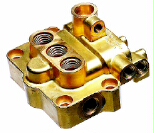 How good is the pump, motor & transmission?

The pump, motor and transmission are the big three components of a pressure washer. Main components like these that are not built to last, should be avoided.

Kranzle pumps are only made with brass valve casings because, although not cheap, it is the best material to use as it is strong, durable and will not be 'eaten' away by water, like aluminium is.
Many non-Kranzle pumps are cheaply made using plastic, or cast aluminium.
Most manufacturers pumps have pistons driven by a cam and con rods system and are only about 84% efficient, while Kranzle axial pumps are approximately 91% efficient and because Kranzle also manufacture our own electric motors, the output is perfectly matched for maximum performance and efficiency.

Some pumps have plastic valves. Every Kranzle machine has valves made with stainless steel seats, stainless steel poppers and stainless steel springs. You also don't need special tools to remove them should you accidentally get dirt in the pump... a major problem with some makes.
See our valves being made!
Most pumps do not have an air gap with drainage between the high pressure water seals and the oil seals. This results in the oil being contaminated by water and emulsifying... this can be highly destructive to the transmission.

All Kranzle pumps do have an air gap and do not suffer from this problem.

Further more all industrial series have always been fitted with a leakage return system, so that if water does leak past the water seals, with the plungers next stroke, escaped water is sucked back into the pump head where it belongs. The new K 1152 TST, and since the beginning of 2013 every Kranzle has this feature too.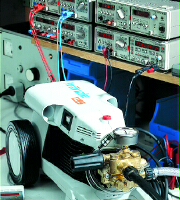 One of the worst things you can normally do to a pressure washer is turn it on without water in the pump. With most makes the seals will be burnt in a matter of minutes and heat distortion could wreck the pump completely. Some plastic pumps even need water to cool or regulate the speed of the pump.
Only Kranzle use special Teflon/graphite sleeves next to the high pressure seals of pumps, meaning that only Kranzle pressure washers can be run dry for an hour or more before any damage occurs.
Every effort is made to ensure maximum life of the pump, motor and transmission inside Kranzle high pressure cleaners. Every Kranzle machine is thoroughly tested before it leaves the factory and is stamped with a unique serial number. So good is the Kranzle pump that Kranzle give a 10 year anti corrosion guarantee on the valve casing. And because it is made of brass with stainless steel moving parts it should never wear out... just need service items replacing every two or three thousand hours use. (Not bad when you consider the life expectancy of many domestic rated pressure cleaners is only 50 hours usage!)
Kranzle plungers are machined from stainless steel, heat treated, and then shot blasted. During plasma temperatures and at high pressure a ceramic coating is applied. They are finally ground and polished to give an ultra smooth, low friction surface which is permanent and won't chip, crack or wear out.
We invite you to see the different stages of the processes we use to perfect our plungers on facebook where we have some excellent photo galleries. Click here
Back to the top
How long will the pressure washer last?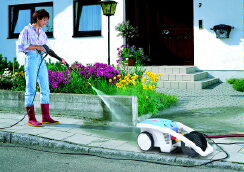 Some pressure cleaners are not guaranteed for industrial use i.e. they are designed for domestic use only, so if you are a business customer forget the warranty.
Most private purchasers will clean the car, caravan, lawn mower, driveway and patio then put it away and maybe not get it out again for a few weekends and then only to clean the car again, and perhaps the patio furniture.
The life expectancy of many domestic rated models is only 40 / 50 hours. This will probably see out the guarantee period, but what about next year or if you lend it to neighbours?
It will stop working and the cost of repair is usually as much as you paid for the machine, that's if you can find anyone willing to repair it! Many of these domestic machines are simply disposable products requiring frequent replacement.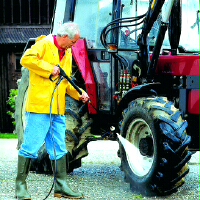 Every Kranzle is built to last for many years, even with daily usage. Machines sold directly to private customers for domestic use are warrantied for a period of 24 months. Machines bought for industrial or commercial use have a manufacturers warranty cover for 12 months. This can be extended to 24 months provided that they are inspected in accordance with the "Guidelines for Liquid Spray Devices" at least once every 12 months by an qualified person to ensure that continued safe operation is guaranteed and serviced by an Approved Kranzle Servicing Agent. The results of the inspection and services are to be recorded in writing, this can be done in the machine's Operators Handbook.

How much you would spend over 10 years replacing 'low cost' machines with more 'low cost' machines? Or would you simply throw it away and feel cheated?
If you buy the best you can afford you will save money and enjoy hassle free usage of your machine.
Back to the top
Do I need a hot machine or a cold?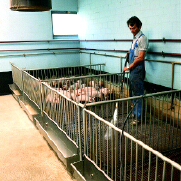 If you are cleaning the outside of cars, vans, even tractors, stone work, etc then a cold water High Pressure Cleaner is quite suitable. Which one is up to you, though as you would expect we are always ready to advise. For heavy usage don't buy light weight machines without a brass pump head and nothing with a 2800 rpm motor. You need something durable and simple, preferably 'idiot proof' with good pressure and flow.

Automatic machines, often called Total-Stop, are good if the pressure washer will be used on and off all day in an environment where it won't get switched off at the switch. This will save electricity, and prolong the service life. Kranzle make automatic and non-automatic machines, non-automatic machines can generally be left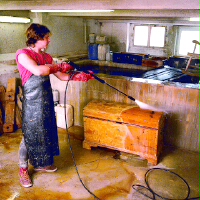 running in bypass for many hours without damage but if preferred they can, at a relatively low cost, be converted to automatic. It is also quite easy to convert an automatic machine to manual operation, some feel that if the machine does not need to be automatic the machine will be more reliable without the pressure switch... The argument for this being, the more gadgets on a machine, the more parts there are that may require servicing.
If you buy a cold water machine you'll probably want a good quality Traffic Film Remover (TFR) when cleaning vehicles to get best results. You also find this with hot machines, but at lower dilution rates as hot water cleans grease better than cold. One thing worth mentioning is that you can connect a Kranzle cold water pressure washer to a hot water supply. Kranzle pumps are happy with up to 60°C or even 70°C water inlet providing there is sufficient water-supply conditions available.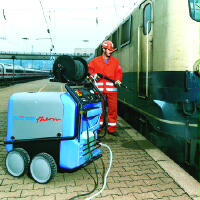 Hot water pressure washers, or steam cleaners are really only necessary for heavy transport, curtain sides, engine cleaning, etc. They come into their own when having to deal with grease, oil and animal fats. The combination of high pressure, hot water and detergent cuts through just about anything. Obviously they cost more to begin with and they require more servicing.
Hot water pressure washers, or steam cleaners as they are often known, are generally used in tough environments - Avoid light weight, small, hot water pressure washers unless the machine will be kept inside, well looked after and only used occasionally. Unless it is your own machine that YOU paid for, it will not be treated with respect or handled with care... things break so buy something durable and up to the job.
Back to the top
What quality of hose, fittings and connections will it have?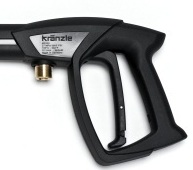 Premium pressure washers should have both the water inlet fitting that your supply hose connects on to and the high pressure outlet of the pump made of brass. Plastic breaks and aluminium corrodes. Likewise all the connection of the high pressure hose, trigger gun and detachable lances and accessories should be either brass or stainless steel. Other metals may corrode or seize up and plastic 'push & twist' bayonet connections are weaker than brass and prone to problems. ALL Kranzle machines have brass water inlet fittings (with an in-line water filter) and brass screw connections that seal on an O ring so only need to be done up finger tight. No tools are required to undo hoses, trigger guns or change lances.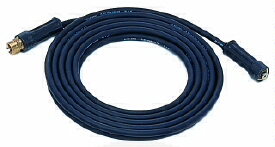 Where possible buy a machine with a rubber coated steel braided high pressure hose. These are more durable than cotton braided thermoplastic hoses and will last a lot longer... provided you don't pull on kinked hoses or continually drive over them, that will wreck any hose!
All Kranzle models are supplied with heavy duty steel braided hoses, which are easier to control than flailing light weight hoses.

Kranzle big industrial models even come with long life twin wire hoses as standard, usually available as an option for machines that do not.

Non marking blue/grey hoses are available for all Kranzle machines for use in strict hygiene conrolled areas, like food preparation areas.
Back to the top
What after sales service will I get?

Be cautious of what type of guarantee the pressure washer you are buying comes with. Only Kranzle offer 12 months commercial warranty as standard on all of our pressure washers, and providing the machine is inspected at the end of the first 12 months - we will extend the warranty for another 12 months.
When you buy a Kranzle you get quality back-up and UK support not just for the period of the guarantee, but for the life of the machine. You may rest assured that Kranzle have less than 1% warranty failure, but if there is a fault we will act quickly to rectify it. In most cases 'problems' can be solved simply by following the steps found in the operators hand book, covering the suspected fault. The operators hand book is the booklet that seems to stay unread in the box when you take out the machine. <grin>
Should you feel there is a problem at any time we will listen, help and advise. We have our own workshops available for both servicing and repairs. There are also regional Approved Service Centres that we can direct you to, but generally your first point of contact should be the company that you bought the machine from. Most of our dealers carry a stock of accessories, service items and replacement parts. Should they for any reason not have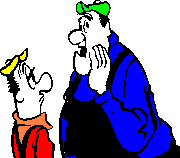 the item you need we operate a next day delivery service to ensure that you are not inconvenienced.
Kranzle value our customers highly and we will always listen to your feedback.
A high percentage of our sales come from existing customer recommendations.
We maintain the Kranzle philosophy of paying attention to detail and what is best for you. To maintain such high levels of customer recommendations, we know that our after sales service must be of the highest standard to match our equipment.
Back to the top
Should I buy the cheapest?

Yes... but which is that?



If, for example, you spent £100 on a unit that only lasted 50 hours the machine would have cost you £2 per hour.
However, if you spent around £500 on a unit that would give you in excess of 3000 hours usage the machine would be costing you less than 15p per hour.
Financially it makes sense to buy a good quality machine that will last.

In terms of performance, industrial quality machines with an output of at least 1500 psi and 10 litres per minute have far greater cleaning power than smaller domestic machines, giving better results and reducing the amount of time taken to do the job.